Welkom op de internet bestelsite van Voetbalvereniging Be Quick 28.
Alle hieronder getoonde artikelen kunt u tegen sterk gereduceerde prijzen bestellen.
NIEUWE kleding lijn Be Quick 28.

De kleding van Be Quick 28 is vernieuwd.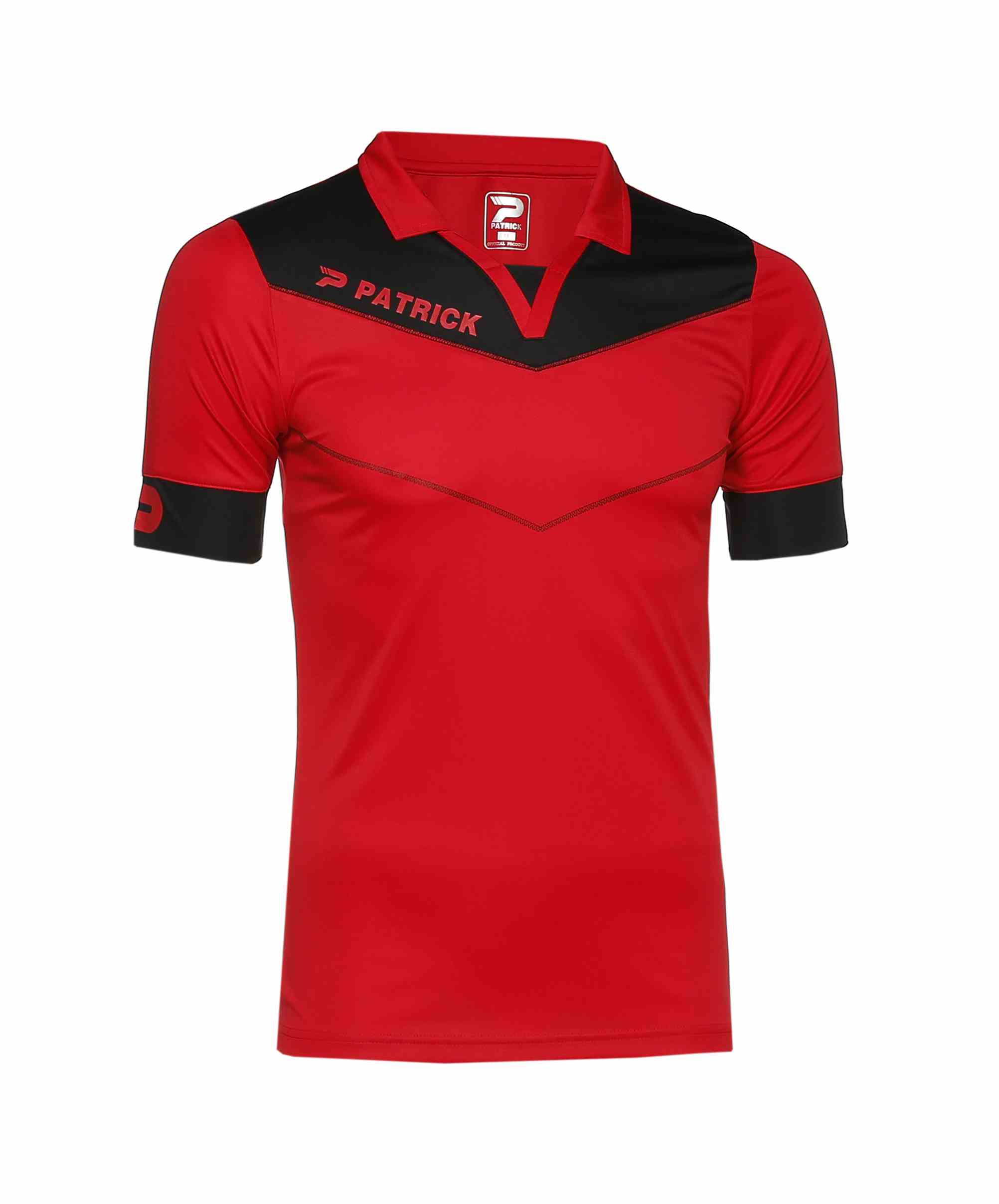 De nieuwe kleding lijnen geven de leden van Be Quick 28 een dynamische uitstraling die past bij deze tijd.

COLLECTIES.
Met de nieuwe Patrick collectie heeft Be Quick 28 nu schitterende designs in huis.

FUNCTIONEEL.
Functionaliteit staat voorop bij de ontwikkeling van al onze producten.
Elk product in deze catalogus is geëvalueerd, aangepast of compleet vernieuwd.
Er wordt gebruik gemaakt van de modernste materialen waardoor u comfortabel een maximale prestatie kunt verrichten.

PASVORM.
De pasvorm van al onze producten wordt voortdurend geoptimaliseerd.
Het draagcomfort wordt verhoogd door gebruik te maken van speciale materialen, inzetstukken, stiknaden etc.
Door het gebruik van speciale "cuts" wordt voor elk product de beste bewegingsvrijheid gerealiseerd.
U kunt indien gewenst de kleding laten voorzien van een opdruknaam, nummer.
U dient direct te betalen via IDEAL.
Indien u heeft betaald, worden de goederen afgeleverd op het vermelde adres.
Indien u het bij ons op wilt halen, krijgt u van ons een mailtje als de kleding klaar is.
Vergeet niet bij aflevergegevens uw naam, adres, telefoonnumer en Email adres in te vullen.
Gemiddelde levertijden van de kleding:
Bedrukt : ongeveer 2 tot 3 weken
Onbedrukt: 1 tot 2 weken.
Klik op het logo,

print de bon uit, en ontvang 15% korting op sportschoenen bij Reuvers sport.
---
Zoekresultaat: " Persoonlijke catalogus "

---

€

23.25

Wedstrijdshirt
Inclusief Be quick logo
FOOTBALL SHIRT SS SLIM FIT Model POWER105

€

9.60

Wedstrijdbroek
FOOTBALL SHORT Model VICTORY201 Kleur BLACK

€

5.60

Wedstrijdkous
FOOTBALL SOCKS Model GIRONA905 Kleur RED

€

30.40

Wedstrijdbroek
GOALKEEPER PANTS (PTR1271) Model CALPE205 Kleur BLACK/WHITE

€

37.61

TRAINING JACKET
Inclusief Be quick logo
Model POWER110 Kleur RED/BLACK

---

€

25.60

LONG PANTS TRAINING TRACKSUIT(PTR600020) Model GRANADA205 Kleur BLACK

€

16.80

BASIC TRAINING TROUSERS Model GIRONA225 Kleur BLACK

€

19.25

TRAINING SHIRT SS - SLIM FIT Model
Inclusief Be quick logo
POWER101 Kleur RED

€

29.61

HALF ZIPPED TRAINING SWEATER
Inclusief Be quick logo
Model POWER130 Kleur RED/BLACK

€

33.61

RAIN TOP
Inclusief Be quick logo
Model POWER125 Kleur RED/BLACK

---

€

41.61

REPRESENTATIVE JACKET
Inclusief Be quick logo
Model POWER115 Kleur RED/BLACK

€

26.36

REPRESENTATIVE PANTS Model IMPACT205 Kleur BLACK/WHITE

€

19.25

Short sleeves polo shirt
Inclusief Be quick logo
Model ALMERIA140 Kleur BLACK

€

19.25

Short sleeves polo shirt
Inclusief Be quick logo
Model ALMERIA140 Kleur RED

€

19.25

Short sleeves polo shirt
Inclusief Be quick logo
Model ALMERIA140 Kleur wit

---

€

72.85

PADDED JACKET + REMOVABLE HOOD
Inclusief Be quick logo
Model POWER120 Kleur BLACK

€

63.25

JACKET Model ATLANTAM
Inclusief Be quick logo
1D Kleur BLACK

€

20.00

SKIN SHIRT TURTLE NECK LONG SLEEVES Model VICTORY120 Kleur RED

€

16.00

SKIN BERMUDA (PTR1368) Model CADIZ205 Kleur BLACK

€

32.45

BASIC SWEATER
Inclusief Be quick logo
Model GIRONA135 Kleur BLACK/GREY

---

€

26.45

Wedstrijdtas

Inclusief Be quick logo
SOCCER BAG Model Girona040 BLACK Maat ALL

€

29.65

MEDIUM SPORTSBAG
Inclusief Be quick logo
NPP (PTR1279 9PCS) Model FITNESS001 Kleur BLACK/WHITE Maat ALL

€

26.05

BASIC BACK PACK NPP
Inclusief Be quick logo
(PTR1276) Model GIRONA001 Kleur BLACK/WHITE Maat ALL

€

22.00

BALL BAG Model GIRONA021 Kleur BLACK Maat ALL

€

13.60

WATER BAG Model H2OBAG801 Kleur BLACK Maat ALL

---

€

11.60

SHINGUARD WITH VELCRO (PTR800280) Model AIR801 Kleur SILVER/BLACK

€

15.20

SHINGUARD WITH FOOT (PTR800070) Model GOLD801 Kleur SILVER

€

16.80

SHINGUARD WITH SOCK (PTR800320) Model LITE801 Kleur BLACK

€

4.00

BOTTLE (PTR800080) Model H2OBOT801 Kleur WHITE/RED Maat ALL

€

22.40

BOTTLE HOLDER (8 BOTTLES) Model H2OBAS805 Kleur RED Maat ALL

---

€

16.00

SOCCER BALL ABSOLOM TRAINING (PTR1386) Model TECHNIC801 Kleur WHITE/ROYAL BLUE/RED

€

14.45

SPROX105-029

€

9.60

SPROX201-029

€

19.25

POWER101-001

€

44.00

REF525-009

---

€

44.00

REF525-121

€

9.65

Verschillende opdruk mogelijkheden Be Quick kleding
Naam of nummer